New version 2023
I worked hard on the new version but I thought I still had some time before Kalamouche's release.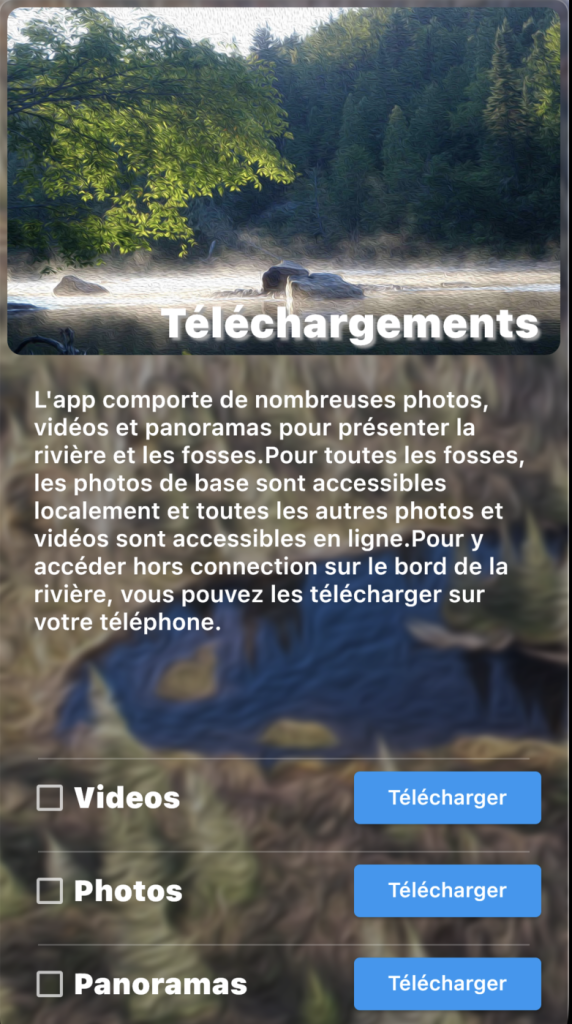 Videos & panoramas
The new features in version 2023 are very numerous and cover all areas, but the main one is the number of videos and panoramas. The last version already had an upload system for videos, but it was not very efficient. To optimize the size of the app and to make it easier to use, the new version uses several file types for videos, but also for photos and panoramas. The files can be local, low-resolution, online or downloadable. You can use as is, even on the river bank, or download the files to have access to more function on the river bank. This new system has, in the end, mainly increased the number of panoramas and videos.
Fees 2023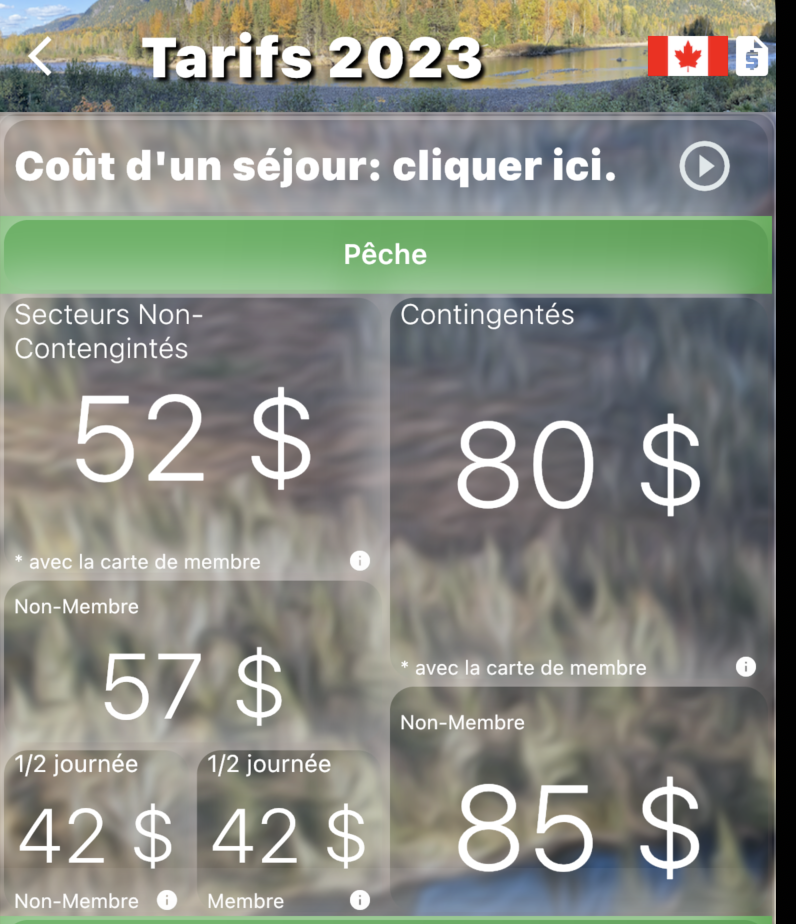 The rates have been updated for 2023. In the spirit of ease of reading, I have added a function to display the simplified rates for non-residents, residents or complete for both simultaneously.
In the same vein, I added the possibility to indicate at the beginning of the price calculation process the non-resident status to get the best estimate.
Simplified UI
I designed the pool and fly proposal system using as much data as I could gather. So the system uses:
the sector
the species
quality of the pool
water level in the river
current speed
time of day
the weather :

sun, rain,
overcast or sunny
wind, strength and direction

trail difficulty

the distance
the difficulty of walking

the type of fly you want to use
the difficulty of casting
Initially, the idea was to retrieve this information more or less automatically, when the angler indicates his skill level in the estimation or simply the time of day, but the most important information is the weather and on the river without network, it is impossible to get it. So my system will look up the weather forecast for 5 days, but the user has to remember to open his phone before entering the area without reception. In the end, it was simpler to make a quick access menu to show this information. This resulted in the footer that gives the presence information and allows you to quickly modify it.


Click on any to change it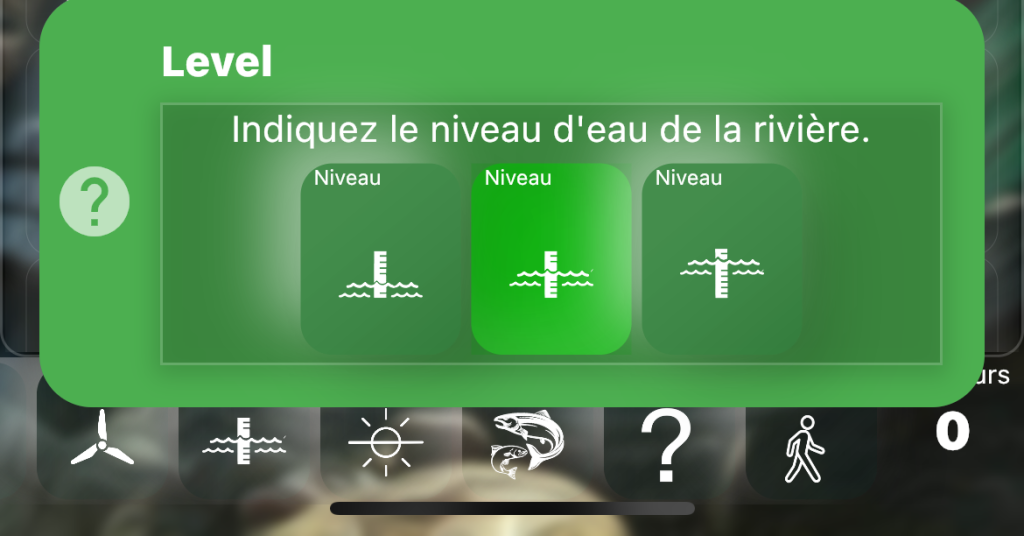 Any choice changes the pool or fly proposal.
But it's a bit of a headache when you're on the river, so I decided to make a simplified interface with simply: the sector, the weather, the period of the day and the species searched. All other information is estimated according to the date. You can always come back to the full interface if you want to have fun.

At any you can choose in the parameters screen, what you feel is important for the best choice.